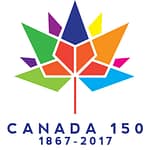 The goal of the Canada 150 Fund is to create opportunities for Canadians to participate in local, regional, and national celebrations that contribute to building a sense of pride and attachment to Canada.
A limited number of high impact, large-scale projects that are national in scope will also be supported through the Canada 150 Fund as Signature Initiatives.
We in Portland wish to stage a two-day celebration during the long weekend in August 2017, commemorating Canada's 150th birthday and how lucky we are in Portland to live on a World UNESCO site – The Big Rideau Lake - a key portion of the Rideau Canal system. Portland back in the days was known as "the Landing" and our plan is to showcase the importance of our lake and community in an historical "Then and Now" engaging interactive program. We wish to recognize the contribution of the early settlers that established the Landing on the Big Rideau and how our community today continues to contribute socially, economically and culturally to the vitality of the region of Eastern Ontario and the heritage of the Rideau Canal. Many of the planned activities will be staged on the water with sailing, canoeing, kayaking, cruising, jet skiing, water skiing, wake boarding, fishing and swimming opportunities. Land exhibits will highlight the history of boat building on our lake and include large historical storyboards of the past 150 years.
Heritage tours, a Victorian tea party and fashion show, music, food, historical children's games and so much more will round out this memorable weekend.
We have a wonderful Canadian story to tell about our community and its people and our many volunteers are motivated by this momentous occasion to tell it.
The "Main Event" is scheduled to occur on the long weekend in August, very similar to the BRLA 100 celebration in 2015.  However, the principal work of the project is the design, fabrication and installation of the storyboards with interact with the Portland Historical and Community website to enable visitors to explore in more depth the history and the present features of the lake and our community. These new elements will go on display in the spring of 2017 and will continue to grow in depth and scope with each passing year. With the investment for 2017, there is a return that should be self-sustaining and continuing for years into the future.