Special Events are events that include the Portland Community in a regional context:
Big Rideau Lakes 100th Anniversary Celebration, 8 Aug 2015

;
Read the story: BRLA Event
Settlers Trek (May 15 to May 20, 2016) Regional heritage enthusiasts are pleased to announce a "Settlers Trek" re-enactment to commemorate the bicentennial of the arrival of the first settlers to the Perth Military Settlement in 1816. This Trek will be a symbolic attempt to cover as much as possible of the original overland and water route from Brockville to Perth.  We are looking for volunteers, sponsors, and those who want to Trek for the entire route, or just part of the way.  Interesting heritage activities and displays every day!
Learn more: Trek Event May 2016
Canada's 150th Birthday Celebrations (August 2017)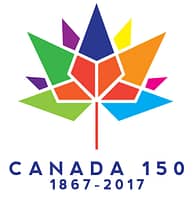 The Canada 150 Fund has been established to create opportunities for Canadians to participate in local, regional, and national celebrations that contribute to building a sense of pride and attachment to Canada.
A limited number of high impact, large-scale projects that are national in scope will also be supported through the Canada 150 Fund as Signature Initiatives.
Portland, through the Rideau LakesTownship, will be preparing a proposal to seek funding support for a one day event that would showcase Portland and the Big Rideau with a number of true Canadian activities including flotilla/children's fishing derby/sailing/music/art/theatre/history/weaving/antique car show/children's activities etc.